Our Story…
Thank you for visiting us!  MY COLLEGE iNSIDERS can be summed up simply: valuable college information from people who have gotten into the colleges you will be applying to. By watching our videos, you will learn from college students attending your dream schools.  These true college insiders will share their experiences with you–shedding light on every aspect of not only the college application and college selection processes, but on college life as well.  Best of all, all of our videos are free!
By focusing our revenue stream on advertising space, we have been able to create and maintain a free video platform.  This platform has been designed to empower you to benefit from the experiences of undergraduates attending your dream colleges. But we are more than that!  We are also a community of likeminded people fortunate enough to be admitted to the country's most selective colleges, who started out as ambitious high school students just like you.  We are a community of people who have walked the path you are on now and have accomplished the goals you are striving for. Because you will recognize yourself in our insiders, their insight and advice is invaluable!
So please visit us often–we add new videos to the site all the time and would love to hear from you!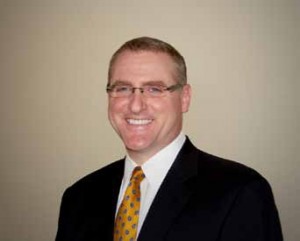 STEPHEN BLATT, M.D.
Founder
Steve created MY COLLEGE iNSIDERS because of his longstanding interest in the process that dedicated high school students go through, year after year, in order to gain admission to the nation's most selective colleges. Steve knows that process well—as a high school senior, he was admitted to Columbia University, Georgetown University, Brown University, Northwestern University, Tufts University, UC Berkeley, UCLA, and the University of Michigan. While Steve decided to attend Columbia University, and spent his freshman and sophomore years there earning Dean's List honors both years, he realized that Columbia was not a good fit for him and went on to transfer to Georgetown University. Georgetown was a great fit for Steve, and he received his B.A. with Honors from Georgetown in 1998. In recent years, he has worked with the Georgetown University Undergraduate Admissions Committee by serving as an alumni interviewer, evaluating the candidacy of high school students applying to Georgetown. A physician living in Chicago, Steve received his M.D. with Honors from Loyola University Chicago Stritch School of Medicine, and is the medical director of two regional health centers.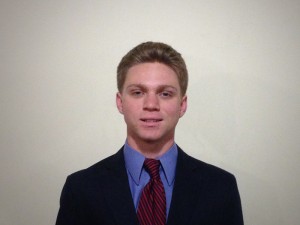 HARRISON BLATT
Development Advisor
Harrison, who is Steve's nephew, also knows what it takes to be a successful high school student and get into the most selective colleges. He is currently a student at Brown University, class of 2015. Harrison had the unique high school experience of being a standout both academically and athletically. As a high school senior, Harrison led his nationally-ranked crew team first to a Head of the Charles Regatta victory, and then to a National Championship. These accomplishments, as well as his scholastic achievements, garnered him the attention of college coaches across the country. Harrison was recruited by Brown University, Cornell University, Yale University, UC Berkeley, and the University of Washington. As a neuroscience major with a pre-med concentration at Brown, Harrison plans on attending medical school. These interests have led him to study therapeutic interventions for Alzheimer's Disease at such nationally recognized research institutions as the UC San Francisco Medical Center.